Travel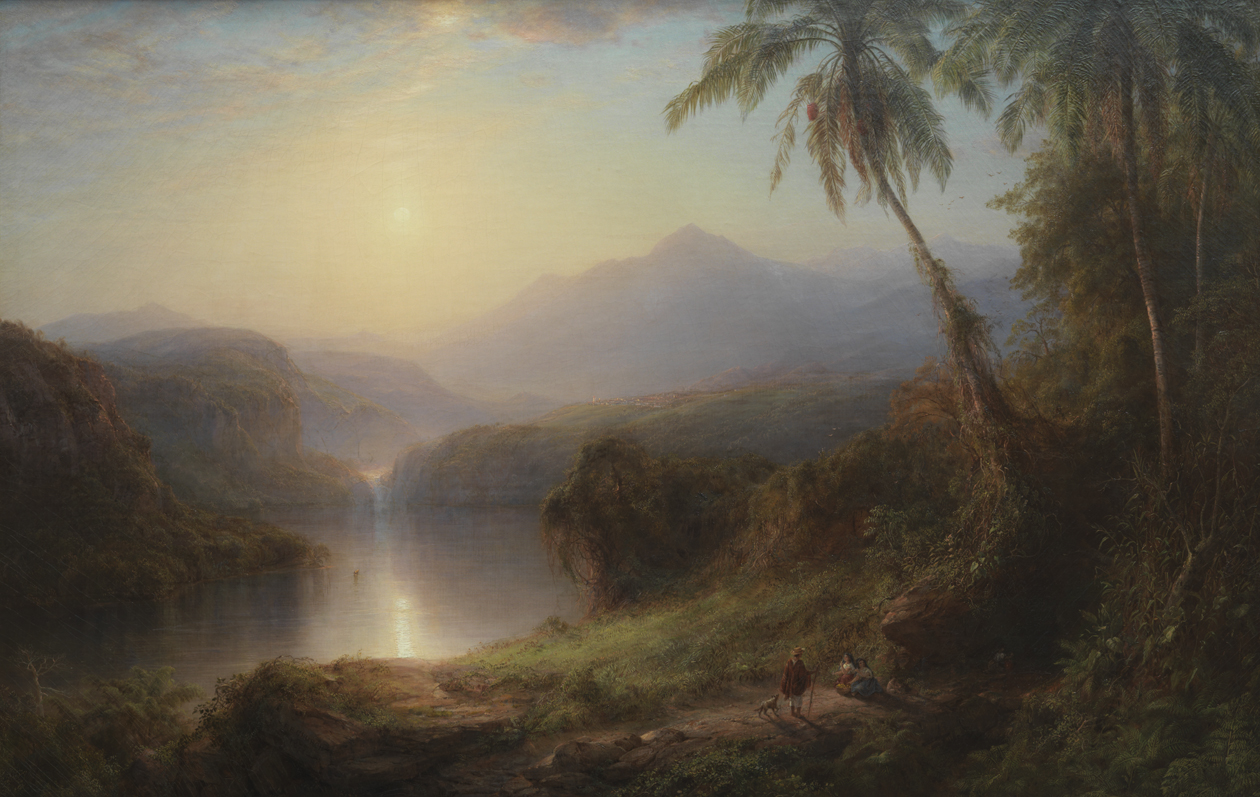 Roaming afar, escaping the mundane routines
Exploring all that the world has to offer.
Connecting with different people, customs and cultures.
Diving into the local culture - experiencing new thrills, meeting new faces, and gaining a new outlook.
Flaneuring the city streets with no pomp and grandeur,
Gaining a sense of the neighborhood and eschewing the touristy sites,
Venturing off the beaten path and embracing the unknown,
Coming home with a renewed sense of wonder.
Flaneuring cities in non-fancy, non-touristic streets, getting the neighborhood spirit Σ' αυτή τη γειτονιά:
Naples (#1 by far)
Beirut
Athens
Istanbul
Palermo
Belgrade
Bucharest

Non Med, non-post-Ottoman cities ("North Atlantic") are too self-conscious abt hanging laundry... https://t.co/P1SoUTijuF pic.twitter.com/Ny6XuPCCxb

— Nassim Nicholas Taleb (@nntaleb) July 31, 2021
Some favorite places
Japan: Tokyo, Kyota, Osaka and especially Chiiori_Trust in Iya Valley (discovered through the book Lost Japan by Alex Kerr)
South Africa: Cape town, surroundings
Marocco: Marrakesh (Anima André Heller Garden), Essouira,
Columbia
Cuba: Havanna is a throwback in times, and gave me the feeling of living in this weird mix of caribbean communism
Vietnam
Mexico
Montenegro
Italy: Florence, Naples, Rome
Spain: barcelona, madrid
Portugal: lisbon, porto
(still adding..)
"As travelers, I think we tend to hate "globalization" because we imagine places to be a certain way from books, movies, and our collective cultural consciousness.
We often have this image — based on no firsthand experience — of what a destination should be like and how the people should act. We imagine deserted beaches, or quaint cafés, or rustic old towns, or gritty, worn-down cities because we saw that in a movie or read a book ten years ago. I mean, most Americans still think Colombia is teeming with narcos or that Eastern Europe is still like it was the day after the Iron Curtain fell.
(..)
Globalization stops all that from happening. Suddenly, we're walking down the street — and we see a part of home. Our illusion – the myth we created about the destination we are in – is shattered. "Well, there's a Starbucks. The tourists are here. This place is ruined now."
When we imagine how someplace should be — like Thai islands with little huts and empty beaches, or rural villages filled with only local food and pushcart vendors — we seek to freeze the world (and often with an air of leftover colonialism).
We forget that places aren't Disneyland and it's not 100 years ago. Things change. Places develop, mature, and move on. The world around us hasn't stood frozen in time to act like our theme park."
Links
List of places to visit
Udaipur, India: This city in the Indian state of Rajasthan is known for its beautiful lakes and palaces.
Luang Prabang, Laos: This city in northern Laos is known for its stunning temples and French colonial architecture.
The Galápagos Islands, Ecuador: These islands are home to a wide variety of unique wildlife and are a great destination for nature lovers.
The Okavango Delta, Botswana: This vast wetland is home to a wide variety of wildlife, including elephants, hippos, and crocodiles.
The Great Barrier Reef, Australia: This massive coral reef system is home to an incredible variety of marine life and is a must-see for any nature lover.
The Dead Sea, Israel: This saltwater lake is known for its healing properties and is a popular destination for tourists and locals alike.
Reykjavik, Iceland: This city is the capital of Iceland and is known for its stunning natural beauty, including geysers, hot springs, and waterfalls.
The Sahara Desert, Morocco: This vast desert is home to a wide variety of plant and animal life and is a great destination for adventure seekers.
The Amazon Rainforest, Brazil: This vast rainforest is home to an incredible variety of plant and animal life and is a great destination for nature lovers.
The Andaman Islands, India: These islands in the Bay of Bengal are known for their stunning beaches and underwater caves.
The Black Forest, Germany: This vast forest is home to a wide variety of plant and animal life and is a great destination for nature lovers.
The Cotswolds, England: This region in central England is known for its beautiful countryside and charming towns.
The Blue Lagoon, Iceland: This geothermal spa is a popular tourist destination and is known for its healing properties.
The Ganges River, India: This sacred river is a popular destination for religious pilgrims and is also home to a wide variety of plant and animal life.
The Great Wall of China: This ancient wall is a must-see destination for any traveler to China.
The Parthenon, Greece: This ancient temple is a must-see destination for any traveler to Greece.
The Pyramids of Giza, Egypt: These ancient structures are a must-see destination for any traveler to Egypt.
The Taj Mahal, India: This stunning white marble structure is a must-see destination for any traveler to India.
The Angkor Wat, Cambodia: This ancient temple complex is a must-see destination for any traveler to Cambodia.
Marrakech, Morocco
Hoi An, Vietnam
San Sebastián, Spain
Havana, Cuba
Porto, Portugal
Bruges, Belgium
Kochi, India
Tunis, Tunisia
Granada, Spain
Cusco, Peru
Zanzibar, Tanzania
Esfahan, Iran
Luang Prabang, Laos
Málaga, Spain
The Azores, Portugal
Kraków, Poland
Rangoon, Myanmar (also known as Yangon)
Chiang Mai, Thailand
Casablanca, Morocco
Galway, Ireland
Busan, South Korea
Cordoba, Argentina
Tbilisi, Georgia
Quito, Ecuador
Split, Croatia
Kandy, Sri Lanka
Kaohsiung, Taiwan
Tunis, Tunisia
Salvador, Brazil
San Juan, Puerto Rico
Dubrovnik, Croatia
Ljubljana, Slovenia
La Paz, Bolivia
Penang, Malaysia
Yerevan, Armenia
Timbuktu, Mali
Tunis, Tunisia
Sarajevo, Bosnia and Herzegovina
Toulouse, France
Thessaloniki, Greece
Curaçao
Addis Ababa, Ethiopia
Puebla, Mexico
Granada, Nicaragua
Guadalajara, Mexico
Tel Aviv, Israel
Yerevan, Armenia
Nairobi, Kenya
Baku, Azerbaijan
Suzhou, China
GPT3 List of craziest and most interesting, novel places to travel to:
North Korea
Chernobyl
The Amazon rainforest
The Sahara desert
Mount Everest
The Atacama desert
The South Pole / Antarctica
The North Pole
Death Valley
The Gobi desert
The Mojave desert
Machu Picchu
Easter Island
The Great Barrier Reef
The Galapagos Islands
Niagara Falls
The Great Wall of China
The Taj Mahal
Angkor Wat
The pyramids of Giza
The Colosseum
The Easter Island heads
The Leaning Tower of Pisa
Big Ben
Buckingham Palace
The Eiffel Tower
The Louvre
The Vatican
The Sistine Chapel
The Acropolis
The Great Pyramid of Giza
The Sphinx
The Temple of Artemis at Ephesus
The Hanging Gardens of Babylon
The Mayan pyramids
The Inca ruins
Stonehenge
Travel experiences (quoted and gathered from reddit)
the trans-siberian railway. http://www.boredbuilder.com/wp-content/uploads/2014/04/trans-siberian-railway-map.jpg
You can catch a luxury train from Singapore through Malaysia to Bangkok in Thailand. http://www.seat61.com/Eastern-and-Oriental-Express.htm#.U5hLsx-uY8o Alternatively you can do the budget option http://magictravelblog.com/2013/10/suggested-south-east-asia-railway-adventure/ We've only ever done the budget option :D but that has the upside that you can continue past Bangkok all the way to Chiang Mai in north west thailand or to Vientiane in Laos.
some region specific holidays like Loi Krathong and Songkran in Thailand. http://en.wikipedia.org/wiki/Loi_Krathong http://en.wikipedia.org/wiki/Songkran_(Thailand) I suspect there are a lot of these sorts of things all over the world.
some sort of either bicycle or motorcycle trip. For example http://life.almostfearless.com/a-big-epic-summer-biking-camping-trip-across-europe/ Europe and mainland south east Asia seem to be common places for this sort of thing.
Visit all of the continents (other than Antarctica) (I've been to Europe, North America and Asia)
See Victoria Falls
Do a safari in Africa
See the tallest building in the world (currently Burj Khalifa, but could change)
Road trip through California
Visit one of the small Pacific island nations
See the Northern Lights
See the Himalayas
Antarctica
faroe Islands
Svalbard snowmobiling
Learn to scuba
The Valley of the Kings, the pyramids, and Cairo
Torres del Paine, Argentina
Shanghai
Cairo, Giza, Luxor
Tallin, Riga & Vilnius
Galápagos Islands
Burning Man
Cover Image generated through OpenAI Dall-E 2