Neurotechnology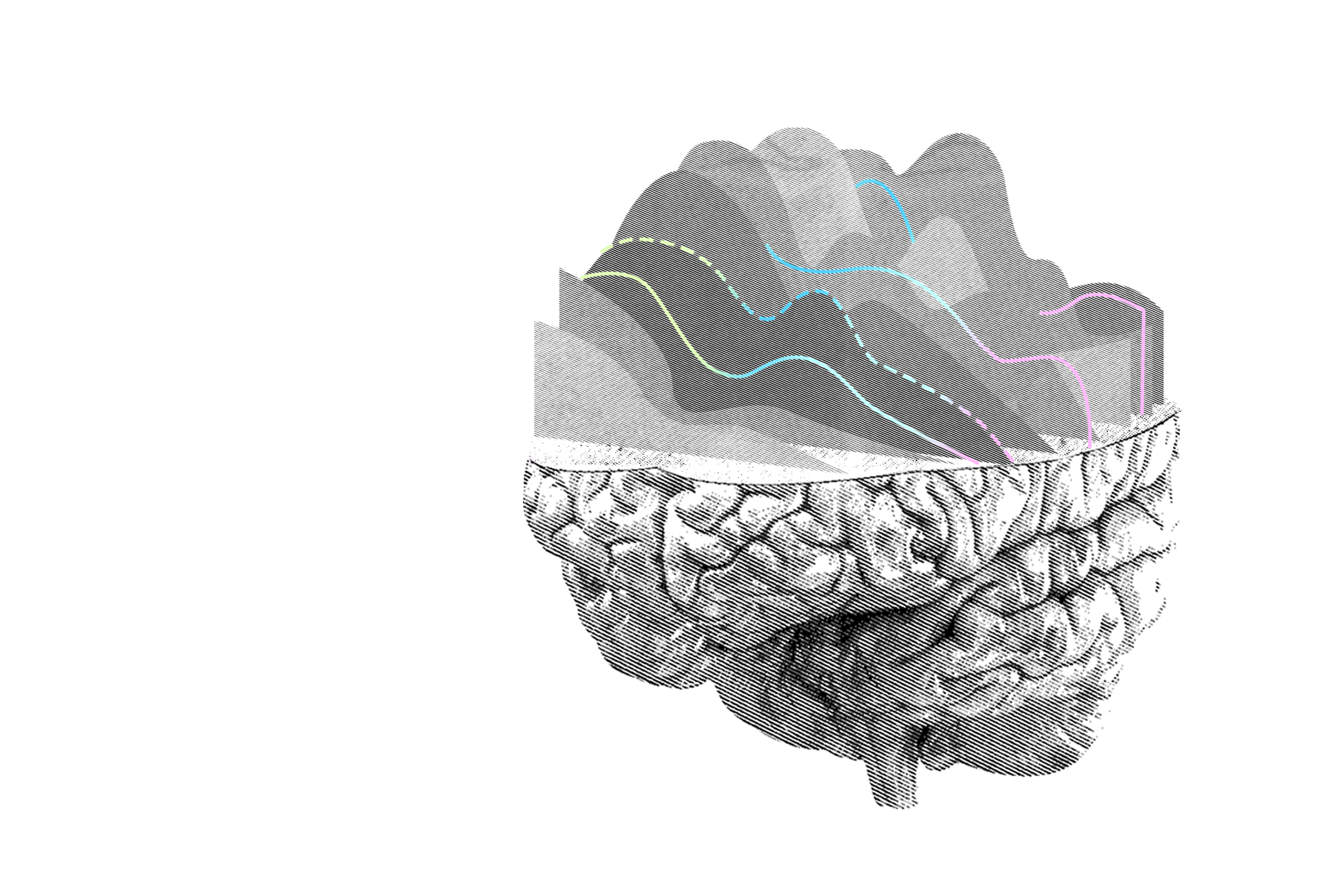 Neurotech
Neurotechnology seeks to understand the functioning of the human nervous system and how it can be used to develop technology-based solutions for neurological and neuropsychiatric disorders, as well as for improving human abilities and experiences. It encompasses a wide range of applications, including the development of cure for neurological and neuropsychiatric disorders, the ability to control technology with the brain, to enhance human memory, creativity, and self-awareness, and to experience virtual reality and more. The field combines the principles of neuroscience, engineering, and computer science, with the aim of creating new tools and techniques for studying the brain, as well as for improving the quality of life of individuals affected by neurological and neuropsychiatric conditions.
In an era where human augmentation and the merging of biology with technology are not just science fiction but impending realities, NeuroTech emerges as a field of critical importance. This technology goes beyond mere gadgetry; it represents a fundamental shift in how we interact with, understand, and improve ourselves. Neurotechnology promises to unlock the deepest mysteries of the human brain and enable previously unimaginable capabilities. By interfacing with the nervous system, we can both repair neurological functions and enhance innate biological capacities. The possibilities stretch from overcoming paralysis to augmenting intelligence, from curing blindness to exploring new sensory domains. This vast frontier requires us to reimagine the boundaries of human potential.
Understanding the brain Advances in neuroimaging, sensing, and data analysis have given us unprecedented views into the workings of the brain. New high-resolution scanning techniques reveal increasingly fine-grained neural anatomy and activity. Implanted sensors and advanced signal processing let us decode neurons' complex electrical chatter. Using powerful machine learning methods, we can now translate raw neurological data into insights about cognition and behavior. We stand at the threshold of creating detailed maps of the brain, elucidating how its physiology gives rise to thought and consciousness. This foundational knowledge will drive rapid progress in both therapy and enhancement.
Repairing Ourselves: Neural interfaces and technologies have the potential to repair damaged neurological functions, offering hope for conditions that are currently considered intractable. For conditions from Alzheimer's to paralysis, we now have paths to develop targeted interventions, made possible by a deeper understanding of neural substrates. Gene therapies may arrest or even reverse neurodegeneration by altering disease-related pathways. Stem cell grafts and brain-machine interfaces can forge new connections across damaged circuitry, restoring motor control and cognitive capacity. As we refine our ability to monitor and stimulate the nervous system, we gain precision tools to recalibrate misfiring networks, overcoming disorders of perception, emotion, and more. Where pharmaceuticals have fallen short, the jeweler's eye of bioelectronic medicine promises restorative solutions.
Augmenting Ourselves: Beyond therapy lies the possibility of enhancement, transcending our biological limits through applied neurotechnology. Nanoimplants and neural dust could provide direct, high-bandwidth brain-computer integration, enabling augmented reality and AI symbiosis. Such seamless interfaces would give rise to radically amplified cognition, memory, and learning. Visual and auditory technologies can unveil new sensory domains, while targeted stimulation grants improved motor control and strength. Ultimately, we may gain the ability to self-regulate mood and motivation at will. The future of neurotech is one of boundless human potential.
Digitizing Ourselves: In digitizing and analyzing patterns of neural activity, we can capture and preserve the essence of cognition itself. Detailed brain emulation could lead to replicable models of individual minds, with profound implications. We may come to know ourselves at the deepest level by empirically deriving the links from neurons to intelligence and consciousness. Whole brain simulations will enable societal and economic forecasting, while digital embodiments could achieve a form of immortality. Neurotechnology promises understanding of that most profound frontier - our own minds.
Expanding our horizons and surviving existential risks: NeuroTech may play a role in safeguarding humanity against existential risks (X-risks), from AI misalignment to biological pandemics, by enhancing our intelligence and decision-making capabilities. Brain-computer integration can enable rapid adaptation to changing conditions, allowing us to meet emerging challenges. Such synthetic intellect may also seed the growth of beneficial intelligence, aligned with human values. As we contemplate travel to harsh environments on or even beyond Earth, neurotech can push the limits of our endurance. By revealing the brain's code, we gain insight into our past evolution while guiding future advancement. Neurotechnology harbors immense possibility, spurring imagination beyond the bounds of biology. With vision and rigor, we will chart a path to extraordinary horizons.
Health and Restoration
Mitigating Diseases: Precision medicine and gene therapies could arrest neurodegeneration in Alzheimer's, Parkinson's, and ALS, reversing memory loss and motor dysfunction by targeting misfolded proteins and defective genes.
Curing Diseases: Intracranial stimulation, neural grafting, and next-gen pharmaceuticals could cure intractable neurological disorders like epilepsy, depression, and OCD by recalibrating neural circuit misfiring.
Better Self-Regulation: Real-time neurofeedback and non-invasive modulation could enable unprecedented emotional self-regulation, alleviating anxiety, addiction, PTSD, and other conditions.
Repairing Connections: High-resolution BCIs and nerve bridges could enable those with spinal cord injuries to walk, move, and feel again by bypassing injury sites with artificial connections.
Restoring Senses: Multielectrode implants, optogenetics, and nanotech could restore vision, hearing, and more, transforming blindness and deafness by interfacing electronics with the nervous system.
Enhancement of Abilities
Enhancing Cognition: Nootropics, neurostimulation, and neural implants could radically boost working memory, attention, creativity, and general intelligence.
Enhancing Senses: Neurotech could create infrared/UV visual perception, ultrasonic hearing, magnetic field sensors, and more by expanding sensory capabilities.
Enhancing Dexterity: Exoskeletons, prosthetics, and motor neuroimplants could grant superhuman strength, speed, and motor control for athletics or remote operation.
Enhancing Focus: Real-time neurofeedback could optimize mental states for intense concentration, maintaining flow states for long durations.
Accelerated Learning: Memory augmentation tech could enable the near-instant uptake of new skills and knowledge, made possible by optimized encoding neural circuits.
Connectivity Enhancements
Brain-Computer Integration: High bandwidth BCIs could enable seamless integration of biological and artificial intelligence, transforming interactions.
Brain-to-Brain Communication: Future specialized implants could enable direct thought/emotion sharing between minds by decoding neural signals and stimulating partners' brains.
Neural augmentation of AI: Bidirectional brain-computer integration could combine human creativity/intuition with AI's computational power for human-aligned superintelligence.
Understanding Ourselves
Mapping Connectomes: Fully mapped human connectomes will provide comprehensive atlases of neural computation, unlocking the basis of cognition.
Simulating Minds: High-fidelity brain emulation could allow cheap, fast computational simulation of the mind, enabling a new science of consciousness.
Digital Immortality: Lifelong brain data collection could enable a sufficiently detailed emulation to replicate an individual's personality, memories, and inner self.
Anticipating Societal Futures: Large-scale simulations of brain emulations could model the emergent dynamics of future societies before they occur.
Expanding Our Horizons
Adapting to Environmental Change: Neuroplasticity enhancement and brain-computer integration can facilitate rapid adaptation to climate change and its impacts.
Co-evolving with AI: Merging human and artificial intelligence will allow us to create superintelligent and human-aligned machines to handle existential threats.
Interstellar Travel: Future minds interfaced with computers could perhaps survive the journey to and colonization of distant planets by adapting to extreme conditions.
Transcending Biology: In the long-term, we may migrate consciousness to more durable and capable substrates while preserving the human spirit.
Neurological disease
Cure Alzheimer's
Cure ALS, MD, MS, MG
Cure epilepsy
Cure migraine
Cure Parkinson's and tremor
Cure deafness and blindness
Cure paralysis
Neuropsychiatric disorders
Cure chronic pain
Cure depression
Cure anxiety disorders
Cure dissociative disorders
Cure bipolar disorder
Cure PTSD
Cure communication disorders
Cure addiction and substance-abuse disorders
Cure schizophrenia
Cure visual and auditory hallucination
Cure amnesia and dementia
Cure insomnia, narcolepsy, night terrors, and other sleep disorders
Cure eating disorders
Cure OCD
Cure personality disorders
Cure jet lag
Early diagnosis and monitoring of all the above
Being your best self
Dialable moods, à la the Penfield Mood Organ
Identify, break out of, and deprogram negative thought loops or "attractor states"

E.g. break the self-fulfilling depression symptom of not wanting to seek treatment for depression

Perfect therapy: identify the precise root psychological causes of whatever is ailing you

Super-CBT/IFS
And as a corollary, know exactly how much you are making progress

Selective amnesia/salience of memories

Forget your favorite book and read it again for the first time
Never forget names

Customizable personality traits

Empathy, introversion, extraversion, big 5, etc.
Might have to be combined with augmented memory to avoid getting taken advantage of
Could be sharable: spend a day with the personality of someone you admire

Install and uninstall motivations, habits, or aversions

Like hypnosis but 1000x more effective

Flow on-demand

Set focus on specific tasks for specific amounts of time

Remove your discount rate

Right before making a decision, immediately feel the pleasure or pain you'll eventually feel upon making a good or bad decision.

Augmented self-awareness

Pattern matching: "The last time your brain activity looked like this, here's what you wrote about it/here's what was going on."
Fully honest introspection

E.g. a full annoyance audit for your daily life

Arbitrary control of time perception

"Fast-forward" through boring tasks
Moments of eternity have interesting implications for utilitarianism…

Any good thing you can do with DBS
New Qualia
Designer synesthesia

Multiplex arbitrary combinations of sensory or cognitive processes

Controlled activation of specific subsets of psychedelic/psychoactive experience
Perfect or anticipatory neurofeedback

E.g. A mirror that reflected what you were going to do before you did it

Lucid-dreaming on-demand
Give the non-verbal parts of your mind the ability to communicate
Give yourself new senses, as arbitrary as sensing technology allows

E.g. give yourself dog-level smell abilities
For ML practitioners: perception and control in high-dimensional vector spaces

Perfect memory replay

Sharable feelings or memories that you could give to friends

Record your dreams
Experience being someone with opposing political or ethical views
Matrix-level VR

A great option for virtual training, e.g. surgery

Uploading consciousness to new hardware
Augmentation
BCI (brain-computer interface)

Control an exoskeleton
Control a completely different body
Control a computer interface
Connect to external databases and datastreams

A key design choice will be how to tell the user when a thought is from the computer vs. from the brain

"I know kung fu" and other accelerated learning

Or perhaps learn while asleep

Safe control over energy level
Warnings when mood or mind starts to shift out-of-bounds

I.e. summoning conscious control whenever it fades away

Force mood or mind out-of-bounds

Enhance creativity
Break Einstellung effect

Sleep on command, for exact durations of time
Perfect sleep quality
Jhana on tap
Perfect talent/skill assessment and progress tracking
Animal communication

Underrated. Could tell us a lot about animal suffering. Especially for animals that don't express their feelings as much as humans.
Is someone doing a neurotech-for-dogs play?

Splitting consciousness

Temporary callosotomy: have your left and right hands do two fully independent tasks simultaneously
Firewall your judgment: fully believe one side of a debate is correct and write an argument for that position, and then fully switch beliefs to the opposing side and repeat
Make better probabilistic estimates via single-person wisdom of the crowd

Perfect lie detection

Know when you're lying to yourself
Can (voluntarily!) certify to others that you're telling the truth

Brain merging

Directly share experience with others
Experiments
Functional localization experiments

Generalized Wada test
The Phineas Gage experience would be a fun exhibit at a science museum

Make p-zombies

Manipulate the circuitry involved in sleepwalking and memory formation to let people act "normally" but without conscious experience

Try whatever the latest AI alignment methods are in vivo
Substrate dependence

Gradually replace parts of brain with a model

Anesthetize small region of cortex or cerebellum, surround with microelectrode array, try to mimic I/O behavior to the point where the person can't tell the difference. Expand the anesthetized area and repeat.

Same experiment but where you spread out the processor through space and time, à la Permutation City
Resources
Projects
https://neuralink.com/
https://science.xyz/
https://e11.bio/
Forest Neuro is a seed project that aims to develop the first implanted whole-brain neural interface.
Articles
Videos
Ed Boyden | Tools for Mapping and Controlling the Brain
The Future Of Brain-Computer Interfaces | Milan Cvitkovic & Juan Benet | Breakthroughs In Technology
Neuralink
Ed Boyden, Optogenetics