Better Education - Reflection and Ideas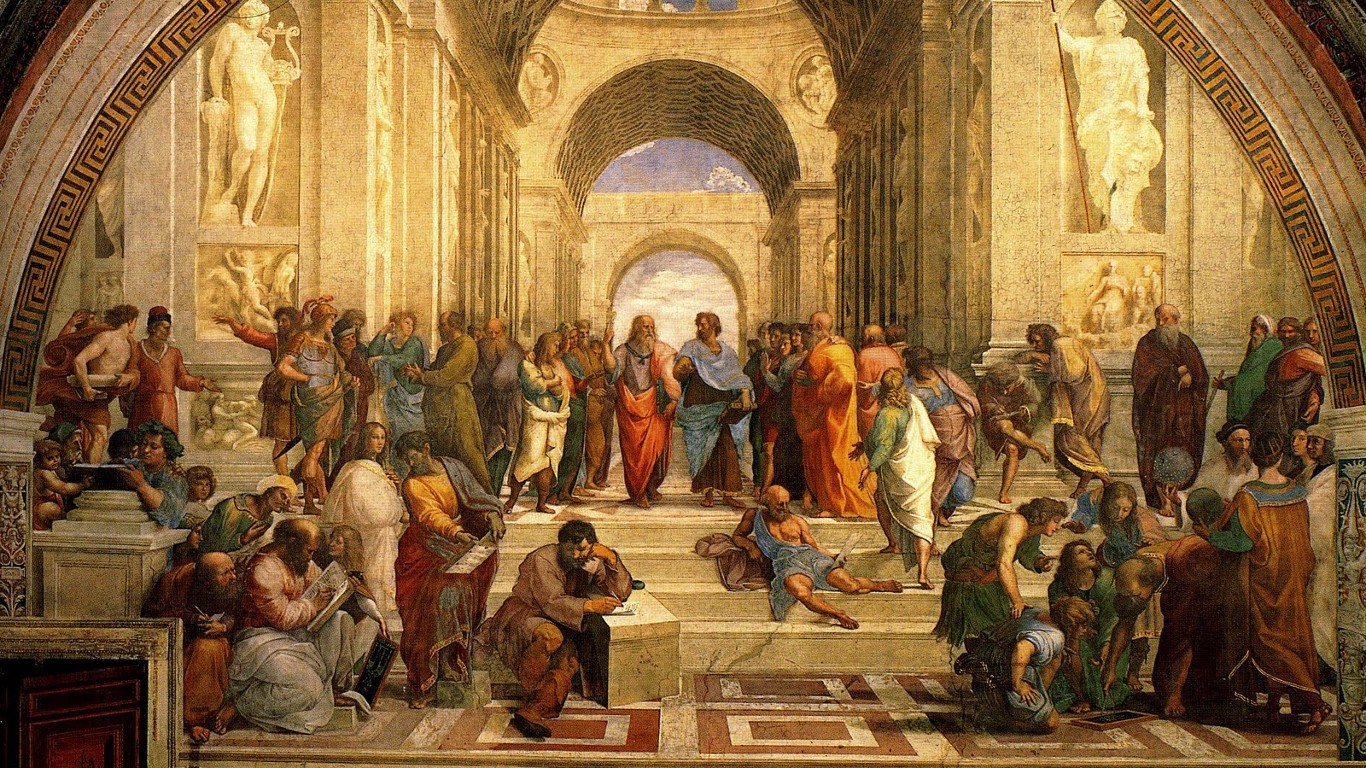 Education needs to be drastically improved in order for humanity to reach its full potential and to make significant progress in terms of well-being.
While improved schools can play a role in this, I am more optimistic that the internet, home teaching, and parents enabling their kids to pursue their interests deeply is a more realistic path to improved education.
Think the core pillars of successful education is instilling a love and thirst for learning, and the right role models (eg. Musk might be a better role model than the average tiktok influencer).
Some ideas for better education
Flipped classrooms – making use of best learning resources, online material etc. so that students can learn at their own pace and in their own time.

Project and interest based learning – so that students can learn about topics that they are interested in and can see the real-world applications of what they are learning.

Personalized learning (personal tutors/mentors) – so that students can have someone to guide them through their learning journey and help them overcome any obstacles they may face. Tailoring the learning experience to each individual student's needs, interests, and abilities. This could involve using adaptive learning software, providing individualized instruction, and allowing students to choose their own learning paths.

Personalized education through AI - AI couldradically improve education by providing personalized learning tools and experiences. They can adapt to the individual needs of each learner, providing a more customized and effective learning experience. AI can help identify areas where students struggle and provide targeted interventions to help them improve.

Active learning – from projects, first principles, not just passive listening in lectures. This will help students to really engage with the material and understand it better.

Small groups based on skills/interests not age – so that students can learn with others who have similar interests and can share ideas and resources.

Gamification – using games to teach various subjects and skills. Games can be a great way to learn complex concepts and meta skills like resource coordination and allocation.

Technology integration – making use of technology to help students learn in more effective and efficient ways. This could include using online resources, video conferencing, and other tools.

Real-world experiences – providing opportunities for students to learn through internships, field trips, and other real-world experiences. This can help them to see the practical applications of what they are learning and make connections to the real world.

Self-directed learning – giving students the opportunity to choose what they want to learn and how they want to learn it. This could include allowing them to choose their own projects, research topics, and learning resources.

Differentiated instruction – catering to the different learning needs, styles, and abilities of individual students. This could involve using a variety of teaching methods and materials to cater to each student's needs.

Inquiry-based learning – focusing on questions, problems, and projects rather than on rote learning. This type of learning encourages students to be creative and to think critically about the topics they are learning.

Cooperative learning – working together in small groups to complete tasks, projects, and learning activities. This can help students to learn from each other, share ideas, and build social skills.

Assessment for learning – using assessment as a tool to help students learn, rather than just to evaluate their progress. This could involve providing feedback on assignments, using formative assessments, and setting goals with students.

Blended learning – using a combination of face-to-face and online learning. This can provide students with more flexibility and choices in how they learn, and can allow them to learn at their own pace.

First principles active learning – from projects, first principles, not just passive listening in lectures. This will help students to really engage with the material and understand it better.

Social and emotional learning – teaching students the social and emotional skills they need to be successful in school and in life. This could involve teaching students about empathy, teamwork, and communication.

Mindfulness – teaching students to be aware of their thoughts, feelings, and emotions, and to be present in the moment. This could involve mindfulness activities, breathing exercises, and relaxation techniques.

Character education – teaching students about the importance of character traits such as honesty, responsibility, and respect. This could involve using stories, role-playing, and character building activities.

Service learning – involving students in service projects that help the community and allow them to apply what they are learning in the classroom to real-world situations. This could involve working with a local non-profit organization, volunteering in the community, or completing a service-learning project.

Environmental education – teaching students about the environment and the importance of taking care of the earth. This could involve field trips, hands-on activities, and learning about environmental stewardship.

Financial literacy – teaching students about money management, budgeting, and financial responsibility. This could involve using real-world scenarios, role-playing, and budgeting activities.

Civic engagement – teaching students about the importance of being active and involved citizens. This could involve discussing current events, voting, and volunteering.

Health and wellness – teaching students about the importance of maintaining a healthy lifestyle. This could involve discussing healthy eating habits, exercising, and managing stress.

Career exploration – preparing students for life after school. This could involve exploring different careers, visiting people at their jobs or sharing their stories, and discussing very different life and career models.

Information literacy – teaching students about how to find, evaluate, and use information. This could involve using the library, conducting research, and evaluating sources.
Alternatives (that many bright people seem to utilize)
micro grants and fellowships to advance
accelerators, training/learning on the job, early internships etc.  
Rephrased advice from Patrick Collison, that relates to school age and could be partially taught
Make things
Go deep on multiple things and become an expert.

Find out which kinds of things you enjoy doing, that provide value.

Make friends over the internet with people who are great at things you're interested in
Read, learn a lot
If you think something is important but people older than you don't hold it in high regard, there's a reasonable chance that you're right and they're wrong
Above all else, don't make the mistake of judging your success based on your current peer group
Nobody is going to teach you to think for yourself
If you're in the US and go to a good school, there are a lot of forces that will push you towards following traintracks laid by others rather than charting a course yourself
Figure out a way to travel to places like San Francisco and to meet other people who've moved there to pursue their dreams
Find vivid role models of success in the domains you care about (and read their biographies)
"he spent hours running thousands of computer simulations and noting the results. Because part of his project involved nailing down the conceptual history of dozens of scientific branches, he'd surf the Web. "One can devour lots of papers in very short amounts of time in the middle of the night," he would later explain to me. He'd begin with an idea, and start downloading papers. Eventually, "you feel kind of depressed that it's too big a field and you're never going to understand it." But then, "usually in a few days it all starts to kind of crystallize and you realize that there really are only three ideas in this field, and two of them you don't believe. And sometimes at that stage, when I'm checking that I've really got all of the ideas, I find it useful to chat with people. Sometimes you hear about something else. And sometimes you don't.""
"Wolfram's friends came to know the drill. "You get a call at 2 in the morning," says Sejnowski. "By the morning he knows more than you do." Every two weeks or so, Wolfram would call an outside expert, but usually found these sessions unsatisfying. All too often he'd be disappointed that the alleged master couldn't provide him with the information he needed."
"Musk initially relied on textbooks to form the bulk of his rocketry knowledge. But as SpaceX hired one brilliant person after another, Musk realized he could tap into their stores of knowledge. He would trap an engineer in the SpaceX factory and set to work grilling him about a type of valve or specialized material. "I thought at first that he was challenging me to see if I knew my stuff," said Kevin Brogan, one of the early engineers. "Then I realized he was trying to learn things. He would quiz you until he learned ninety percent of what you know." People who have spent significant time with Musk will attest to his abilities to absorb incredible quantities of information with near-flawless recall. It's one of his most impressive and intimidating skills and seems to work just as well in the present day as it did when he was a child vacuuming books into his brain. After a couple of years running SpaceX, Musk had turned into an aerospace expert on a level that few technology CEOs ever approach in their respective fields. "He was teaching us about the value of time, and we were teaching him about rocketry," Brogan said.
Ad Astra School by Elon, Josh Dahn etc.
Learnings from Montessori and Waldorf Schools
There are a few key things that we can learn from Montessori and Waldorf schools which can help prepare people for success in our modern world. Firstly, both of these educational models place a . Secondly, they create a for children, which helps them to feel confident and secure in their learning. Finally, they , instilling a lifelong love of learning in their students.
Both Montessori and Waldorf schools could be improved by preparing students more for the challenges of our modern world. This could be done by incorporating more real-world problems into the curriculum and encouraging students to think about how they can make a difference in the world. Secondly, both of these models could benefit from incorporating more technology into the classroom, as this is an increasingly important part of our world. Finally, both Montessori and Waldorf schools could do more to promote social and emotional learning, as this is increasingly recognised as being essential for success in our modern world.
The Case Against Education: Why the Education System Is a Waste of Time and Money by Bryan Caplan
In his book, "The Case Against Education", economist Bryan Caplan argues that a lot of higher education is very inefficient and has only a small effect in improving human capital, contrary to what is commonly believed in labor economics.
Caplan argues that the primary function of education is not to enhance students' skills but to certify their intelligence, conscientiousness, and conformity—attributes that are valued by employers. He estimates that approximately 80% of individuals' return to education is the result of signaling, with the remainder due to human capital accumulation.
Caplan advocates two major policy responses to the problem of signaling in education: educational austerity and increased vocational education.
Peter Thiel's concept of higher education is that it is:
an investment product
a four-year party
an insurance policy
a tournament
He believes that the purpose of education is to teach skills with which one will be able to produce something of value. However, in practice, the value of a diploma is inversely proportional to the number of people that have it. This effect renders universities exclusionary by nature. Thiel concludes by saying that the only way not to be a part of the higher education rat race is to seek your own road to wealth, health, and happiness.
Video games are an effective way to learn because they provide fast feedback loops.
Video games can teach us things that traditional schooling fails to teach us.
The reason video games have not been widely used for education yet is because they great educational ones are too difficult to make.
Making it easier to create video games will increase the supply of good video games and cause a gradual revolution in education.
Favorite education sources, projects etc.
New schools
Founder programs
Articles, essays etc.
Elon's educational advice
be useful to humanity, positive sum and optimistic mindset
read and learn as much as you can, learn the foundations and a little about a lot of things, read broadly
talk to many different people
making education like video games: engaging, interactive, and enable to progress at fastest level possible personalized to ones skills
start with the why of things and purpose of subject areas
learn reasoning from first principles