Biohacking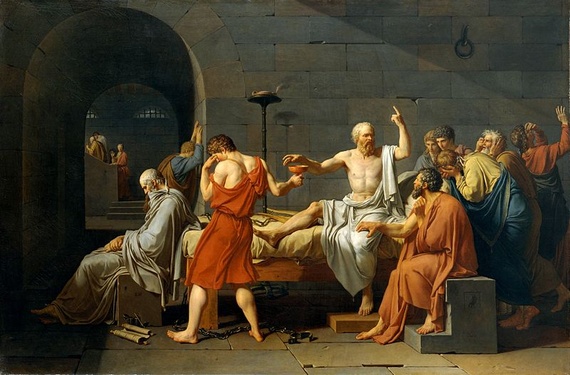 Biohacking is the performance of science experiments on yourself in order to improve your health and physical and cognitive performance.
Peter Attia - Reverse engineered approach to human longevity
Interesting Reads (no endorsements or medical advice)
Sheekey: 5 most promising anti-aging compounds (updated 2022)
AKG Rejuvant
Rapamycin
NAD+ precursors
Spermidine: naturally occurring polyamine, induction of autophagy, lower blood pressure
Metformin: balancing blood sugar (usually taken by diabetics)
 
Matt Kaeberlein and Peter Attia about NAD, metformin, & rapamycin
A typical Blueprint morning by Bryan Johnson
—
What I do (not medical advice)
inspired from Bryan Johnson and Isaak Freeman, but much less stuff and more focused
check examine.com for information on the mechanisms of action and dosage, and scientific reviews on Google Scholar  
Lifestyle:
Intermittent fasting (8 hour eating window)
Diet rich in greens, berries, nuts and protein (inspired by Bryan, but not as strict)
Regular, low stress exercise (walking, biking, swimming, yoga, tai chi/qigong, etc.)
Strength/resistance training (high intensity interval training, weight training)
Carbohydrate reduction (focused on glycemic index – no sweet beverages)
Omega 6 reduction (no canola and "vegetable oil", except olive oil)
Animal product reduction / Methionine reduction, avoid beef and dairy except whey isolate
7,5-8,5 hours of sleep, ideally rythm of naturally waking up
Stress reduction techniques (daily meditation)
Regular sunlight exposure (with sunscreen)
Avoiding refined sugar and alcohol as much as possible  
My current opinion on supplements
I'm still skeptical about whether supplements can be fully taken advantage of by the body or their quality can vary greatly, but I still believe that, in expectation, a few select ones can provide net benefit.
my approach is trying to be pareto (choosing a very small amount of supplements with high odds of benefits, vs going for too many), ultimately think balanced diet, sleep, low stress, lifestyle and sport are much more key.
i'm trying out one individual supplement at a time and trying to see if i tolerate it, and feel any improvements (although i'm aware that there might be cellular improvements that one won't "feel" but might be able to measure).
as more science emerges, and i have a better overview of it, i might explore more once 30-40+ years old, think the benefit below 35 years are mostly on nutrion and exercise.
Supplements I take
"Upon waking
4 oz of water Spermidine, 2 Tbsp chlorella powder, yielding 13.5mg spermidine Amino Complex 7.6 g Creatine 2.5 g Collagen Peptides 20 g Cocoa Flavanols 500 mg Ceylon Cinnamon 1 tsp
B Complex 0.15 pill/day
BroccoMax 250mg
Cocoa Flavanols 500mg
D-3 2,000 IU
EPA 500mg with vitamin E 5mg
Garlic 2.4g equivalent
Garlic 1.2g (kyolic)
Ginger Root 2.2g
Glucosamine Sulphate 2KCL 1,500mg
Iodine as potassium iodide 125 mcg
Lithium, as lithium orotate, 1mg
Lutein 10mg
Lycopene 10mg
Lysine 1g
Metformin ER 1,000 (Rx)
Nicotinamide Riboside 375mg (6 x wk)
N-Acetyl-L-Cysteine (NAC) 1,800 mg
Turmeric with piperine 1g
Taurine 1g
Ubiquinol 100mg
Zinc 15mg
Creatine
Protein powder
w/Dinner
BroccoMax 250mg
Cocoa Flavanols 500mg
EPA 500mg with vitamin E 5mg
Garlic 2.4g equivalent
Garlic 1.2g (kyolic)
Ginger Root 2.2g
Glucosamine Sulphate 2KCL 1,500mg
Hyaluronic Acid 300mg
Lithium 1mg
Lycopene 10mg
Lysine 1g
Metformin ER 500 mg (Rx)
N-Acetyl-L-Cysteine (NAC) 1,800 mg
Nicotinamide Riboside 375mg (6x wk)
Probiotic, 8 billion microorganisms
Turmeric 1g
Taurine 1g
Ubiquinol 100mg
Before bed
DHEA 25 mg
Melatonin 600 mcg
Other
Extra Virgin Olive Oil, 45mL daily
Pea Protein, 29 grams daily
Rapamycin 10mg, bi-weekly (Rx)
B12 methylcobalamin 1x/wk"
—  
Sebastian:
Daily multivitamin: eg. Life Extension, Multivitamin Mix
Omega 3 fatty acids (EPA/DHA), ideally krill oil or secondarily emulsified fish oil Magnesium citrate
Turmeric (curcumin) – Indian spice with established salutary properties
Resveratrol / pterostilbene – caloric restriction mimetics found in berries
Metformin / berberine – caloric restriction mimetics that control blood sugar
Apigenin – anti-inflammatory flavonoid found in chamomile and fruits
Quercetin – anti-inflammatory found in various fruits
NR (nicotinamide riboside) – caloric restriction mimetic, enhancer of stem cell function EGCG (green or white tea) – green tea extract, protective against many age related diseases Ocimum sanctum (Tulsi), tea or supplement – sacred herb in Ayurveda
Bacopa monnieri (standardized 20% bacosides) – Ayurvedic cognitive enhancing herb
Gotu Kola (Centella asiatica) - Ayurvedic cognitive enhancing herb
Gingko biloba – enhances blood flow to the brain
B12 – many people are deficient
Vitamin D (get blood tested to optimize, ideally 30 min/day full sun, 2000 IU) – most people are deficient, unless many hours of sun per day
Vitamin C (m5 g / day +, spread throughout the day)
Piracetam + Choline – cognitive enhancer and essential nutrient for brain function
Uridine – component of breast milk that is required for brain development
Acetylcarnitine + N-acetyl cysteine – from the legendary biochemist Bruce Ames.
Glycine – relaxing neurotransmitter and component of collagen
Supergreen/superfruit blend: Blender Culture, Combinations of fruit extracts + wheatgrass + spirulina / chlorella algaes are available. "
David Sinclair:
NMN – 1g a day in the morning
Resveratrol – 0.5g a day with yogurt (in the morning)
Vitamin D3+K2
TMG
Coenzyme Q10
Quercetin – taken with yogurt
Fisetin – taken with yogurt
Metformin (prescription medication) – 1g a day – 0.5 grams in the morning & 0.5 grams at night – except on days when exercising
Spermidine
Statins (prescription medication
Peter Attia:
Omega-3 Fish Oil (the main supplement, besides BCAAs, that Peter has discussed taking consistently since 2011)
Magnesium
Vitamin D
Lithium (ultra low dose may be of interest)
Aspirin
Berberine
BCAAs – Branch Chain Amino Acids
Rapamycin – currently taking it weekly
—
Quantified Self
Monitoring Personal Health and Ageotypes Using Big Data, Michael Snyder, Stanford University